HP ENVY 4528 Mac Driver and Software Downloads. This 4528 All in One downloads includes the HP Mac driver, Firmware, and HP Easy Start software for Macintosh X Operating Systems.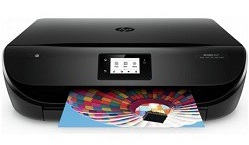 Also, HP ENVY 4528 Printer Photos on Google Image.
HP ENVY 4528 Mac Driver Downloads
Supported Macintosh Operating Systems:
macOS 11.2
macOS 11.1
macOS 10.0
macOS 10.15
macOS 10.14
macOS 10.13
Mac OS X 10.12
Mac OS X 10.11
Mac OS X 10.10
Mac OS X 10.9
HP ENVY 4528 Mac Firmware 
Mac Firmware Download Link: EN4520_2023B.dmg
File Size: 7.6 MB
HP ENVY 4528 Easy Start Software
Mac HP Easy Start Software Download Link:  HP_Easy_Start.app.zip
File Size: 9.4 MB
HP printer setup (Apple AirPrint for Mac): AirPrint is a built-in printing solution for Mac computers. You can print from most apps that have a print feature. HP printer setup (Mac built-in driver).
HP ENVY 4528 Mac Driver downloads include the latest Mac drivers — we update daily.
Last Updated on April 18, 2022