HP DesignJet T230 Printer Mac Driver and Software Downloads. This T230 downloads includes the HP Mac driver, Firmware, and HP Easy Start software for Macintosh X Operating Systems.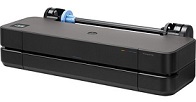 HP DesignJet T230 Printer Photos on Google Image
HP DesignJet T230 Mac Driver Downloads
Supported Macintosh Operating Systems:
macOS 11.2
macOS 11.1
macOS 10.0
macOS 10.15
macOS 10.14
macOS 10.13
Mac OS X 10.12
Mac OS X 10.11
Mac OS X 10.10
Mac OS X 10.9
HP DesignJet T230 Mac Firmware
Mac Firmware Download Link: spark_dist_pr2_001.2123A_nonassert_appsigned_lbi_rootfs_secure_signed.zip
File Size: 188.3 MB
HP DesignJet T230 Mac HP Click Software
With HP Click printing software, in one click you can print the most common formats like PDF, JPEG, TIFF, and HP-GL/2 files. Enjoy real-print preview, driverless and multi-page/multi-file PDF printing, and optimize media usage with features like automatic nesting. For any problems, write to us at: (hpclick.support@hp.com)
Mac HP Click Software Download Link: HPClick_3.2.351.dmg
File Size: 329.3 MB
HP DesignJet T230 Mac HP Click Software Utility
Mac Click Software Utility Download Link: HPClick-3.5.263.dmg
File Size: 437.5 MB
HP DesignJet T230 Mac Raster Driver
This software will install the Raster driver that will allow you to print to your HP DesignJet T230 printer from your Mac computer.
Mac Raster Driver Download Link: Universal_Raster.dmg
File Size: 513.4MB
HP DesignJet T230 Mac Driver downloads includes the latest Mac drivers — we update daily.
Last Updated on April 26, 2022