HP PageWide Pro 452dw Wi-Fi Printer Software and Driver Downloads for Macintosh Operating Systems.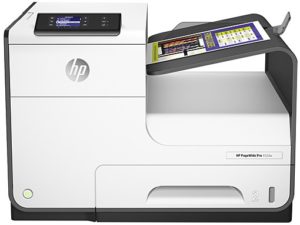 HP PageWide Pro 452dw Mac Driver Downloads
Supported Macintosh Operating Systems
macOS 11
macOS 10.15
macOS 10.14
macOS 10.13
macOS 10.12
Mac OS X 10.11
Mac OS X 10.10
Mac OS X 10.9
Mac OS X 10.8
Mac Driver Download Link: HP_Easy_Start.app.zip
File Size: 10.5 MB
HP Easy Admin Mac Software
HP Easy Admin is the tool that will help to download the available driver packages locally on system for selected device.
Software Download Link: HP_Easy_Admin.app.zip
File Size: 3.2 MB
Thank you for downloading the HP PageWide Pro 452dw Wireless Printer Mac Driver.
Last Updated on November 24, 2021